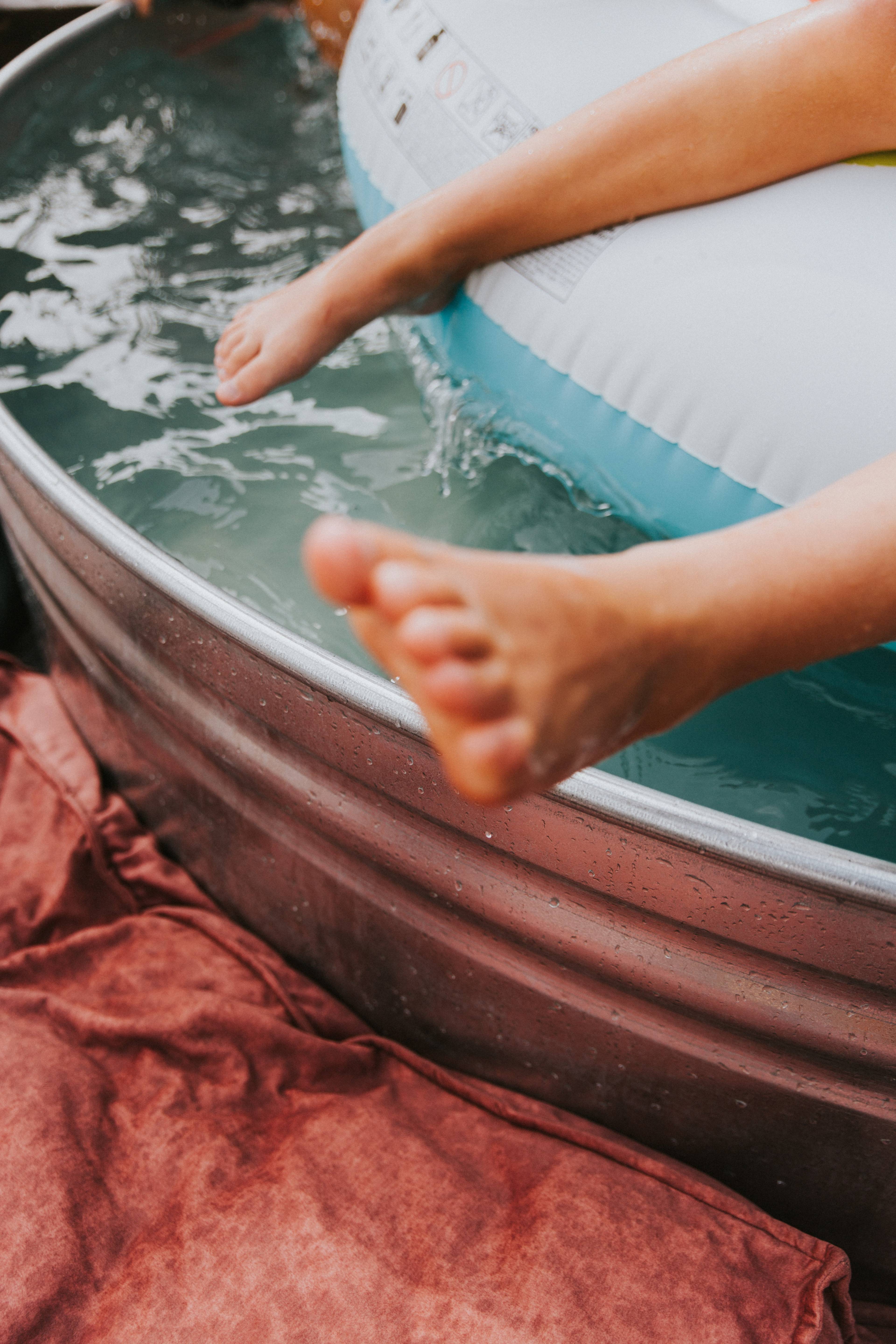 Around 2015, Americans began to use stock tanks as an alternative to blue plastic pools. We cannot blame them, of course, because it not only looks fresher in the garden, but also much more durable. The stock tanks are made of galvanized steel so that they can take a beating.
It all started with the round models, but in the meantime the ovals have not escaped the eye. The ovals are a feast for the eyes in small gardens or as a pleasure bath, ice bath or an eye catching hot tub.
Moreover, a stock tank is actually a multi-tank, because with a little creativity you can use it for the craziest things. They are therefore extremely functional.
If you are not much of a water enthusiast, there are also plenty of options to buy a stock tank. They are beautiful as a flower box, because of their strength you can put any plant or even small trees in it. Or use them as a cupboard or to store your dry wood supplies in the garden.
In short, a stock tank is a completely new way of furnishing and living in your home and garden.
For each category you will find a technical description: such as the difference between the black and green label ....
If you have any questions, feel free to ask. We are happy to answer your question by e-mail.